All texts are for editorial use only. Photos are intended solely for editorial use (additional press photos are online ). Any use for promotional purposes is forbidden. Publication free of charge (please credit "Messe Berlin").


Stats of the Day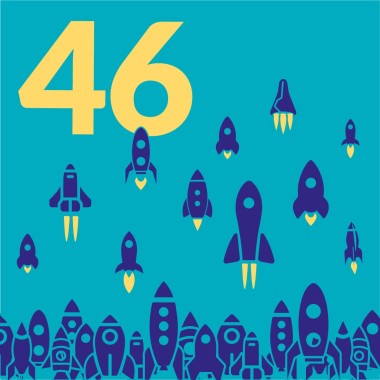 companies applied for the FRUIT LOGISTICA Start-up Day. 20 of them made it and were able to present their ideas on the final day of the trade fair. Those who want to take part next year must develop smart solutions that help improve efficiency and sustainability in the industry.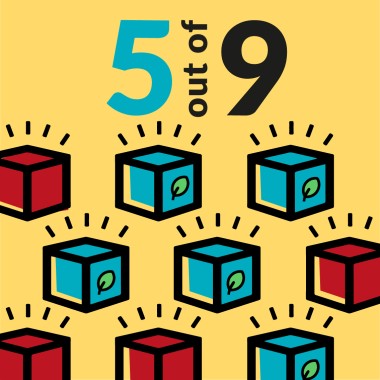 FRUIT LOGISTICA Innovation Award (FLIA) nominees presented products that focused on sustainability: for example, a tomato that consumes less water, a cauliflower that can be processed whole or a compostable fruit label, which some governments have already made mandatory.



New, smart, efficient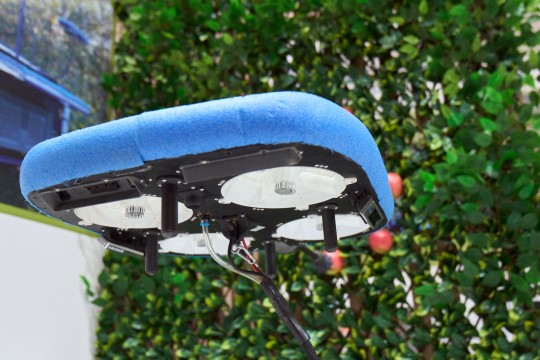 The final day of FRUIT LOGISTICA was all about innovation. The nine nominees for the FRUIT LOGISTICA Innovation Award (FLIA) included the Flying Autonomous Robot (photo). Its ability to approach each fruit from an optimal position and angle is based on artificial intelligence and computer vision – an exciting development in times of labour shortages.

Many of the innovations focus on sustainability. For example, there is a floating cover for irrigation basins that prevents the formation of algae and uses integrated solar panels to produce energy (Genap Energy Cover).
A food-safe, compostable fruit label aims to reduce plastic waste (Sinclair EcoLabel Home). And the winner of this year's FLIA, the Amela Tomato, needs less water to grow, which also improves its flavour.

For the third time, the show once again ended with a Start-up Day on Thursday. Young companies presented their products and projects under the slogan 'Disrupt agriculture'. These included two robots: one for harvesting strawberries and one that automates plant care (both from Organifarms).
A sustainable disinfection process using ozone and ultraviolet light was also on display (Blue Shark).

Digitalisation in agriculture was the focus of the new format 'Smart Agri' . Data is also playing an increasingly important role in the fruit industry: it manages and optimises energy and water consumption when forecasting harvests and monitoring yields. This improves efficiency. Data also helps to make the right decisions in terms of quality control, warehousing, packaging and logistics. However, digitalisation also has a downside. In February, for example, a cyberattack at the port of Antwerp brought a fruit handling centre to a standstill. Cybersecurity is an issue that cannot be ignored during development – and that we will certainly encounter more often at FRUIT LOGISTICA in the future.



Three Questions to...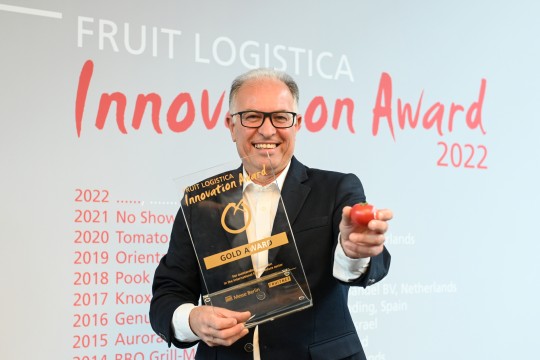 Pedro Ruiz, President Granada La Palma S.Coop.And.

What does it mean to you to have won the FRUIT LOGISTICA Innovation Award (FLIA) with a small tomato against flying robots?

To be among the nine nominees out of 90 entries in the FLIA competition with so many international companies was already a great award for us, especially because the tomato industry is currently facing great challenges worldwide. As a European farmer, this fills me with satisfaction and pride. It is a great honour to receive this recognition at the most important trade fair in the world.

How will the FLIA affect your business?

It shows that Amela is an exceptional tomato, high in nutrients and amino acids. It also helps our brand to sell special tomatoes. But it is not only about Amela. This award will also bring recognition to the tomato as a whole. In Europe, it has always been highly valued and a product which exists in every household.

How long can you continue developing new tomatoes and other fruits? How much innovation is possible or do you draw the line?

Innovation is very important We have to keep trying new, attractive and functional things, that's why we do research. La Palma is a pioneer in innovation. We recognise when it becomes too much, when consumers only buy our product once and then never again. The limit is the receptivity of the customers.



Wacky Fruits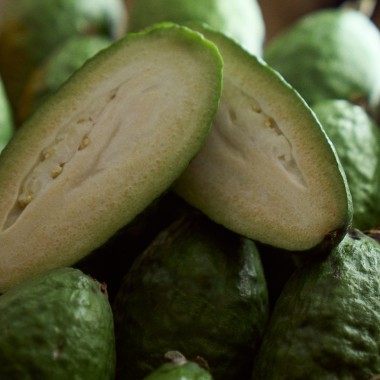 The feijoa, also called Brazilian guava or pineapple guava, looks a bit like a small avocado. It has firm, green skin and an intense aroma. You will experience a real taste explosion: first slightly bitter, then a little sour and simultaneously very sweet. Since it is said to be anti-inflammatory and strengthen the immune system, it is considered a superfood. Because it does not keep for very long, it is mainly transported by air.

C.I. Carribean Exotics
Sebastian Marín
+57 3116971274
Email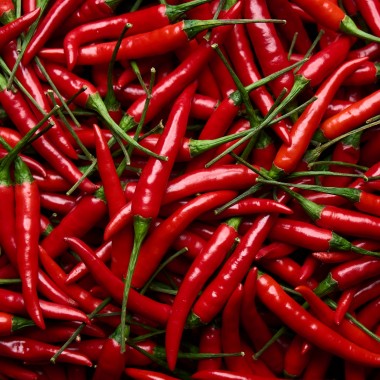 The bird's eye chilli brings tears to the eyes of the less hardcore: measuring 100,000 Scoville units, ripe pods reach a spiciness level of nine out of ten. By comparison, tabasco chillies are only half as hot. Depending on the variety, they can be harvested 80 to 120 days after being sown. Avid chilli lovers rub a whole pod over salad, steak or fish. Bird's eye chillies are often sold dried. They are said to help with digestion and boost metabolism.

Lingflora Farm Pvt Ltd
Tadenda Karimazondo
+263 773219487
Email



What I've learned at FRUIT LOGISTICA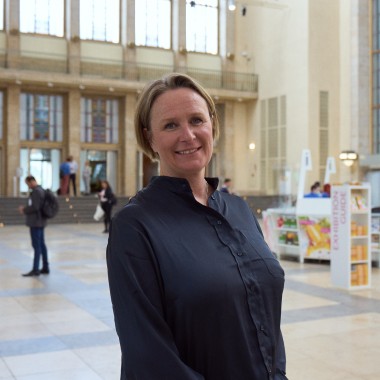 I have been working with fruits and vegetables for over 20 years now and I have been to FRUIT LOGISICA before. But recently I changed companies, so now I have a completely new role. It's perfect for me to be able to meet so many of our customers from Spain, Italy and Germany here to introduce myself.

Sigrid Helgason, Key Account Manager, Svenska Retursystem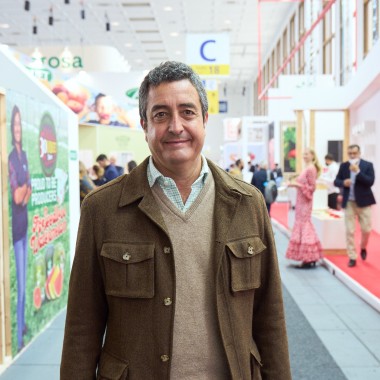 I did a lot of customer care and relationship management, that´s great. I haven´t seen much of the trade fair because I have been in meetings all the time, which is really good for us. FRUIT LOGISTICA helps us a lot: we can tell our customers news about our mandarins and what we are planning to do in the future.

Enrique Parias, Managing Director, Beyond Field-Queen Unique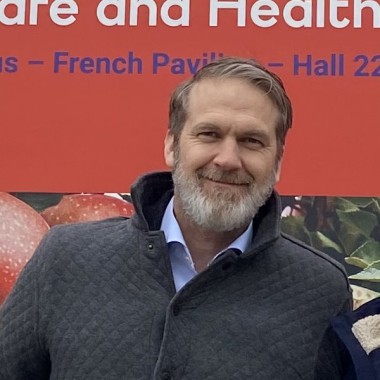 Sustainability is overwhelmingly present at FRUIT LOGISTICA. As a young company, we use mason bees in fruit production for sustainable pollination. Our harmless bees can also be used by everyone at home. Keep it up, FRUIT LOGISTICA, and see you next year!

Martin Ruetz, CEO, Pollinature GmbH/Wildbiene + Partner AG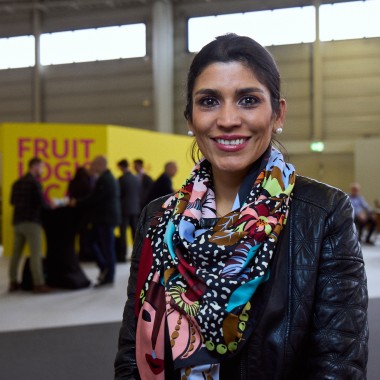 We had several meetings with potential clients. The quality of people on this trade fair is very high. There are not quite as much people as we have expected, but the ones who are here are really committed. That is really special compared to other events.  

Paula Rodriguez, Head of Marketing & Communications, InspiraFarms



Preview
• The new Closing Report from FRUIT LOGISTICA brings together reports, impressions and quotations from the past three days and will be published on Monday, April 11th. All photos and videos are also available in the media database for FRUIT LOGISTICA and can be downloaded free of charge.

• ASIA FRUIT LOGISTICA is moving to Bangkok. The opportunity to gather in person again coincides with an incredibly special occasion: Asia's most important trade fair for fresh fruit and vegetables is celebrating its 15-year anniversary – in the same city that hosted the very first edition of ASIA FRUIT LOGISTICA.
Queen Sirikit National Convention Center (QSNCC), Bangkok, 2 - 4 November 2022

• Save the date: The next FRUIT LOGISTICA will be taking place in February. Messe Berlin is looking forward to welcoming back exhibitors and guests from all over the world and wishes all of you a successful time and fruitful business until then!
Messe Berlin, 8 - 10 February 2023



Video of the Day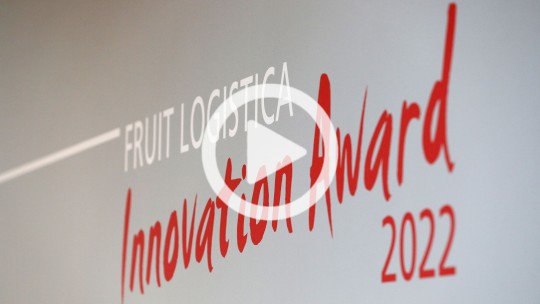 The FRUIT LOGISTICA Innovation Award (FLIA) was presented for the 16th time on the last day of the trade fair. The jury has selected nine nominees from a total of 90 applications last December. All visitors to the trade fair have decided. And once again a special fruit innovation prevails.


The latest videos, featuring insights from the trade fair and expert interviews, are available on YouTube.


Imprint
Susanne Tschenisch
Global PR Manager FRUIT LOGISTICA
susanne.tschenisch@messe-berlin.de
T: +49 30 30382295
Messe Berlin GmbH
Messedamm 22, 14055 Berlin, Germany

Management board: Martin Ecknig (CEO), Dirk Hoffmann
Chairman of the supervisory board: Wolf-Dieter Wolf
Amtsgericht Charlottenburg (District Court), HRB 5484 B (Commercial Code)