---
Page content
Smart Agri - Greenhouse - Tech Stage
Technologies and solutions for the future of the fresh produce trade
In addition to fresh produce, machines make up a large part of the exhibition at FRUIT LOGISTICA. The focus here is specifically on technology and innovation. Be it high-tech machines for the food processing industry, innovations for the future of farming or greenhouse technology – in each of the four machine display sections the focus is on efficient and sustainable solutions.
Machines and processing lines for the fruit and vegetable sector: high-tech solutions for the fresh produce trade
On an area covering four halls, technology leaders are presenting the latest machines and intelligent solutions for processing fresh fruit and vegetables.
Displays include machines and individual turnkey solutions for unloading, washing, drying, peeling, pitting, cutting, intelligent weighing and sorting, as well as storage, refrigerating, palleting and packaging fruit and vegetables.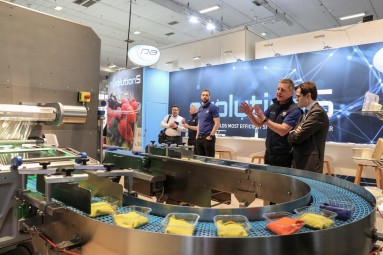 Cultivation systems: machines and solutions for efficient and sustainable farming
The cultivation systems on display feature innovative solutions for farmers. They include high-tech agricultural machinery, harvesting machines, tree shakers, cultivators, rotary mulchers, special field robots, as well as sensor technology, irrigation systems, innovative storage solutions, air-conditioning systems and structures for protecting fruit and vegetable growing.
Greenhouse technology and vertical farming for year-round use
Year-round cultivation in greenhouses and multi-tier (vertical) farming also offer solutions to the problem of rising food demand. In the Machines & Technology section there is a special focus on pioneering concepts and solutions for greenhouses and vertical farming – from turnkey greenhouses to equipment.
This is where you can find solutions for automated systems, air-conditioning control, irrigation systems, sensors, logistics solutions and lighting concepts, as well as technological solutions and advice for planning vertical farming systems.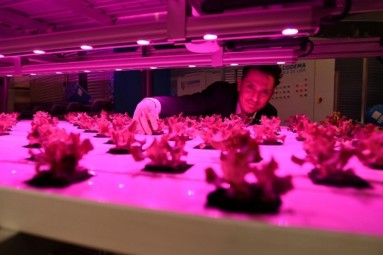 Smart Agri: the digital revolution in farming
Global demand for food is increasing. New digital technologies and solutions can help to satisfy this growing demand and reduce food waste. At the same time digital technologies are helping farming to become more productive, profitable and sustainable.
These new technologies will change the industry. Digitalised individual processes and production methods are already an everyday feature of farming. That is why, with Smart Agri, we are adding a new theme heading to the machine section.
In the new Smart Agri exhibition area innovative companies are displaying digital solutions for pest control, climate and soil monitoring systems, AI for predicting fruit crop yields, decision support systems, fruit harvesting drones, precision farming software solutions and much more besides.
Curious? Come and take a look ...
Your topics on our stages
Tech Stage
The Tech Stage is an open forum for innovative, practical ideas and technical solutions for the entire supply chain.
Hall 2.1
Startup Stage
If you want to get in touch with Startups, the Startup Area is the place to be. Innovative Startups from all over the world have their temporary home base here.
Hall 2.1