---
Page content
Five questions for Bianca Bonifacio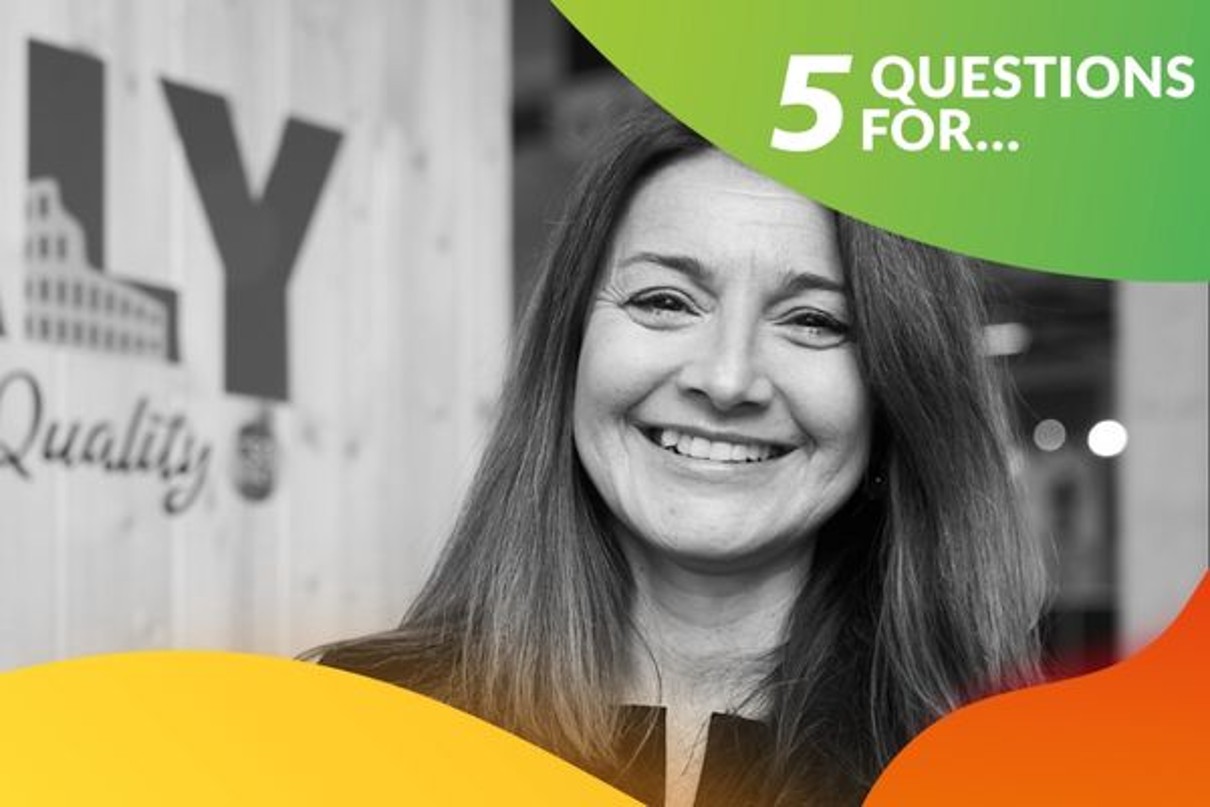 Why is FRUIT LOGISTICA important for Italian producers?
There are three reasons why the fair is very important. Firstly, Germany is the largest export market. About 40 per cent of our total exports go to Germany. Secondly, FRUIT LOGISTICA attracts buyers from all over the world, so Italian producers are very keen to establish new contacts and strengthen business ties with customers from various countries. Thirdly, the fair is where lots of specialist providers from our sector meet, not just the fruit and vegetable trade, but from technology and services as well.
What is special about this trade fair?
Besides being special from a business point of view, FRUIT LOGISTICA also promotes a sense of community. We are a big sector, and the fair enables important face-to-face meetings which we need for partnerships and creating a common system. At the same time exhibitors can display their products, ranging from fruit and vegetables to technology. This year's FRUIT LOGISTICA slogan 'All in one' is very apt and sums it all up.
When you think of FRUIT LOGISTICA, what events or encounters spring to mind?
Over the last 20 years I have met so many nice people through the fair that it is hard to single out any particular event. There are many people with whom a relationship developed which has endured beyond Covid. That includes the team of FRUIT LOGISTICA and my co-exhibitors. The fair is often the only chance to meet people. I love the welcome reception the day before the event. It is a wonderful opportunity to meet other exhibitors and organisers over a meal and drinks in a relaxed atmosphere, particularly as the next few days are very strenuous, with a tight appointments schedule. The Innovation Award is also something I find fascinating. Innovation is an important driver in this sector.
What are the challenges currently facing Italian producers?
As in other regions around the world they are struggling with rising costs and a shortage of packaging materials, among other things. The geopolitical situation is also impacting trade. In Italy there is high inflation which has dampened consumer demand. Last summer we were badly affected by climate change and experienced severe water shortages. We need to get the message across that our production is sustainable and that Italian producers are making every effort to protect the environment. In the end, it is what our livelihoods depend on.
How will trade fairs evolve in the future?
Covid showed that there is no substitute for meeting face-to-face. We tried a number of online formats. Virtual meetings work, but we saw that they do not have the same effect. Meeting someone in person is altogether different. We always have a very popular catering service on our stand, because we are convinced of the need for a relaxed atmosphere in order to do business. That can mean a good meal, a prosecco or an espresso. We are very Italian in that respect.