---
Page content
Five questions for Franz Schaden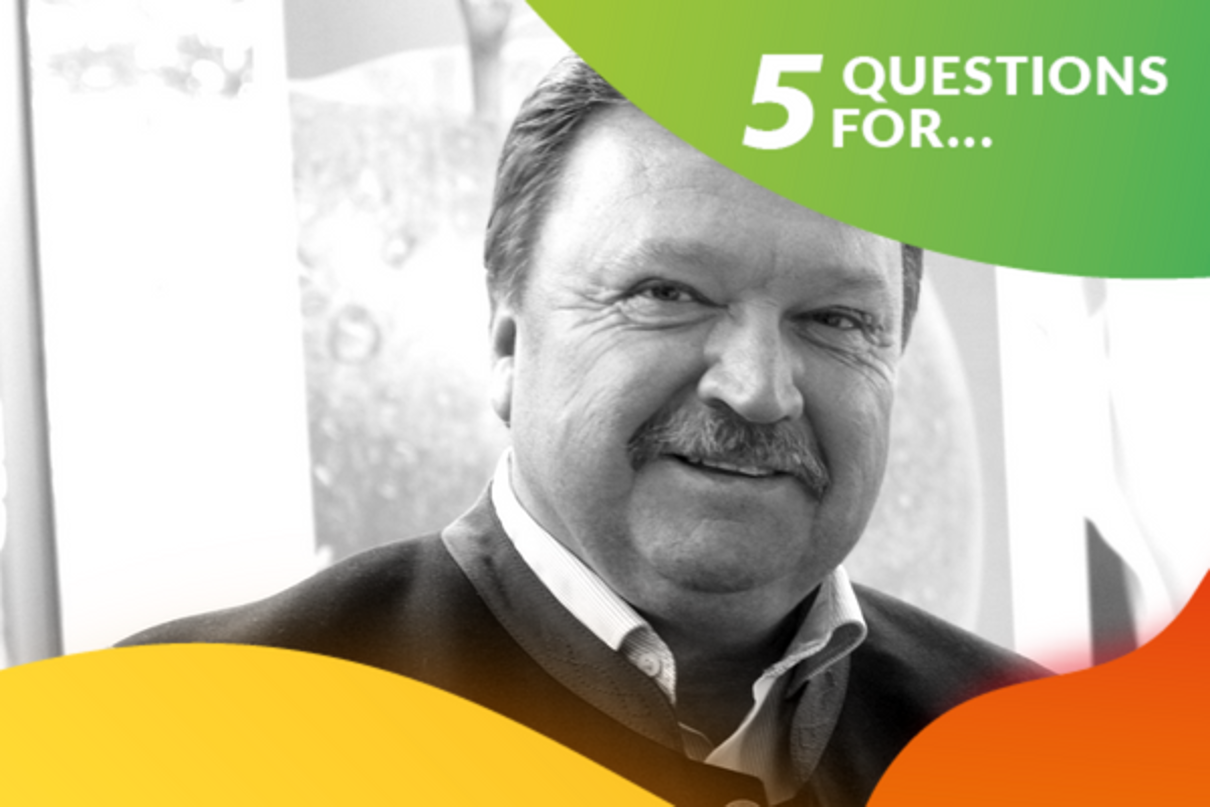 Mr. Schaden, you have accompanied FRUIT LOGISTICA since its launch. What are your recollections of the first trade fair?
Indeed, there are many. Styria is the garden of Austria. Two-thirds of Austria's apple production comes from here. In the early Nineties, the Austrian Chamber of Commerce invited us to an exhibition of apples at a specialist fruit and vegetable event at the ICC Berlin. We were four exhibitors exactly, already a kind of mini FRUIT LOGISTICA, so to speak. There was one representative from Colombia who I am still in touch with to this day. After that, FRUIT LOGISTICA was officially launched in January 1993. I vividly remember the first trade fair, which was part of the Green Week, where the smell from the adjacent livestock hall gradually blended in with the fruit and vegetables around us. Since the first FRUIT LOGISTICA in Hall 26 with around 110 exhibitors the trade fair has charted a success story which has been fascinating for all participants. For us, it was and still is the most important marketing instrument for establishing international contacts and presenting our products. The success of Styrian apples on the international market is closely linked with FRUIT LOGISTICA. It means 2023 is an anniversary for us too. It is our thirtieth visit to the event.
Why was it important to present your product at this international event?
In 1995 Austria joined the European Union. As a result, the decision-makers in the Styrian fruit industry set their sights on the future and became more and more professionally organised. Coming from the farming organisation OPST – Obst Partner Steiermark GmbH, a marketing infrastructure, EVA – Exportvereinigung Apfel, was established for the international market. That was an important step which we communicated at FRUIT LOGISTICA.
How do you see your product evolving?
Besides changes in the market and customer preferences, the right range of apples and organic production will play an increasingly important role. Here too, with our company VHB – Von Herzen Biobauern Österreich, we are well prepared for the future. I think that fruit and vegetable product ranges and varieties will continue to expand. We will always need food and drink, and fruit and vegetables will definitely be an important part of our diet. We must keep track of customers of all ages and their consumer habits. In order to gain the attention of tomorrow's youngest customers we have launched a campaign entitled 'MINI, the little apple'.
What encounters do you associate with FRUIT LOGISTICA?
Even in the early years of FRUIT LOGISTICA we made the Styrian customer and press reception a firm fixture of our participation in the event. It gave us an opportunity to put the spotlight on Styrian apples. As a result, lots of personal and business contacts were established which remain active to this day. Naturally, our involvement began with the presentation of our products. In the meantime however, in terms of size and quality the trade fair has evolved into a global B2B marketplace for the entire fruit and vegetable sector.
Despite being in retirement now, will you continue to keep track of FRUIT LOGISTICA?
Yes of course. In 2023 I will naturally be visiting the stand of OPST Obst Partner Steiermark in Hall 20. Hopefully, I will find a quiet moment to look around the fair and meet friends too. That is something I never really managed in all those years. And naturally, 30 years of FRUIT LOGISTICA are a cause for celebration. On behalf of OPST Obst Partner Steiermark GmbH, congratulations and thanks to the entire team!