---
Page content
5 Questions for Paco Borrás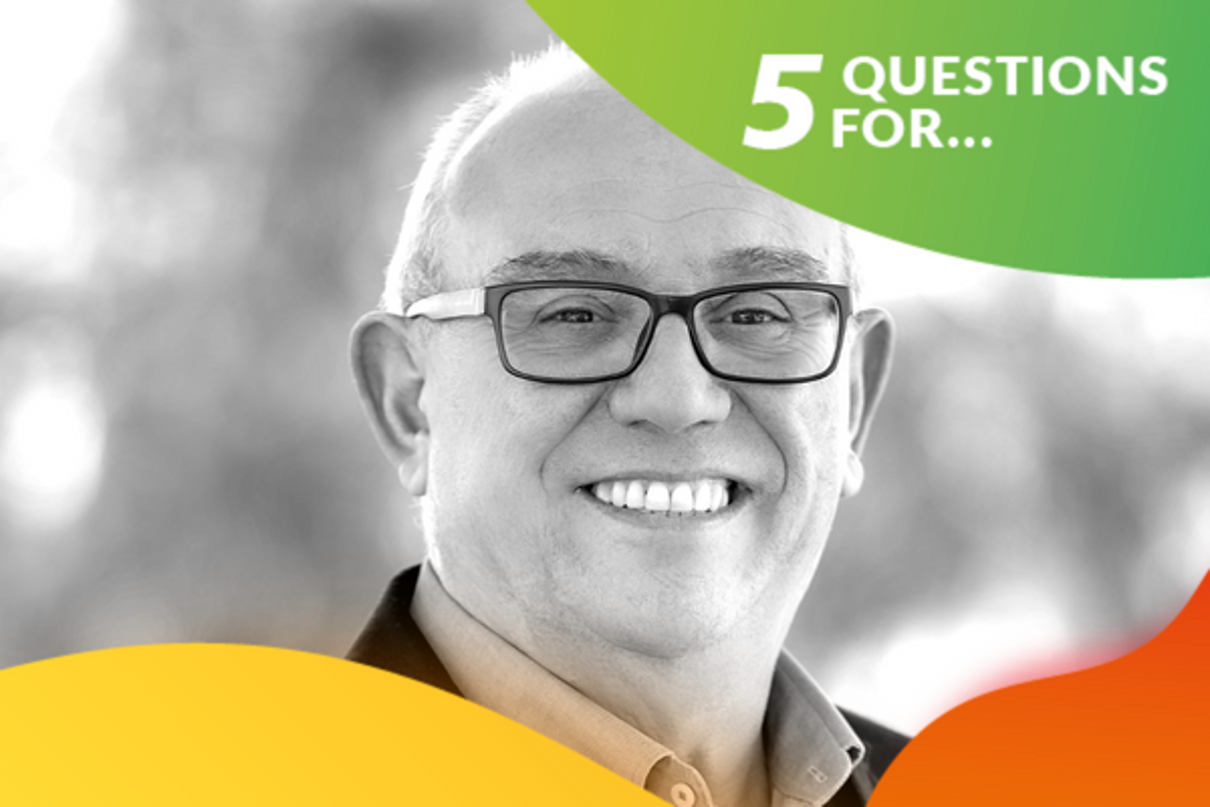 What made Berlin the right place for FRUIT LOGISTICA 30 years ago?
Berlin was already ideally positioned even then, because Germany was and still is one of Europe's most important markets. At the same time Berlin was a springboard for the new markets in eastern Europe. Other trade fair concepts failed, but FRUIT LOGISTICA cemented its position. Even though FRUIT LOGISTICA has branched into machines and packaging, the fruit trade remains its core business. The Tuesday on the eve of the trade fair in particular is when many nations and associations come together. For me, FRUIT LOGISTICA Berlin is clearly the main meeting place for the global fruit and vegetable trade. Despite having left Anecoop four years ago after 40 years working there, as an international agri-food consultant and adviser I come back to the fair every year.
Are there encounters and memories you particularly associate with FRUIT LOGISTICA?
Nowadays we can communicate with ease via video call or the internet. In those days we often only ever talked to people by phone without meeting them in person. New media forms will not be able to replace the social contacts a trade fair offers. That is why many projects had their beginnings at FRUIT LOGISTICA.
What are you referring to specifically?
I was at Anecoop for many years. In all those years we presented new ideas and products. Of course, not everyone made it onto the market. However, there were a number of success stories, such as our seedless watermelons or persimmons. It is also worth noting that the idea to establish the World Citrus Organisation (WCO) was born at FRUIT LOGISTICA. Today, it plays an important role where citrus fruit is concerned. The idea to form an alliance of producers from various countries who trade the same products was conceived on a Tuesday before the fair.
What are the challenges currently facing producers in Spain?
The cost of fertiliser has doubled. Energy has become more expensive too, whereby in Spain it is needed more for storage than in greenhouses. Although I can hardly imagine Spain will cut back its production. I can see cultivation methods establishing themselves that make do with less water, fertiliser and pesticides. Because of the price rises farmers can increasingly relate to that. In that sense something good may come out of the crisis.
How will the sector change over the next 30 years?
I am cautious about making predictions. However, I think production will lie increasingly in the hands of large enterprises. Farmers will become more and more professional in the role of entrepreneurs.