---
Page content
Five questions for Dr. Kristian Moeller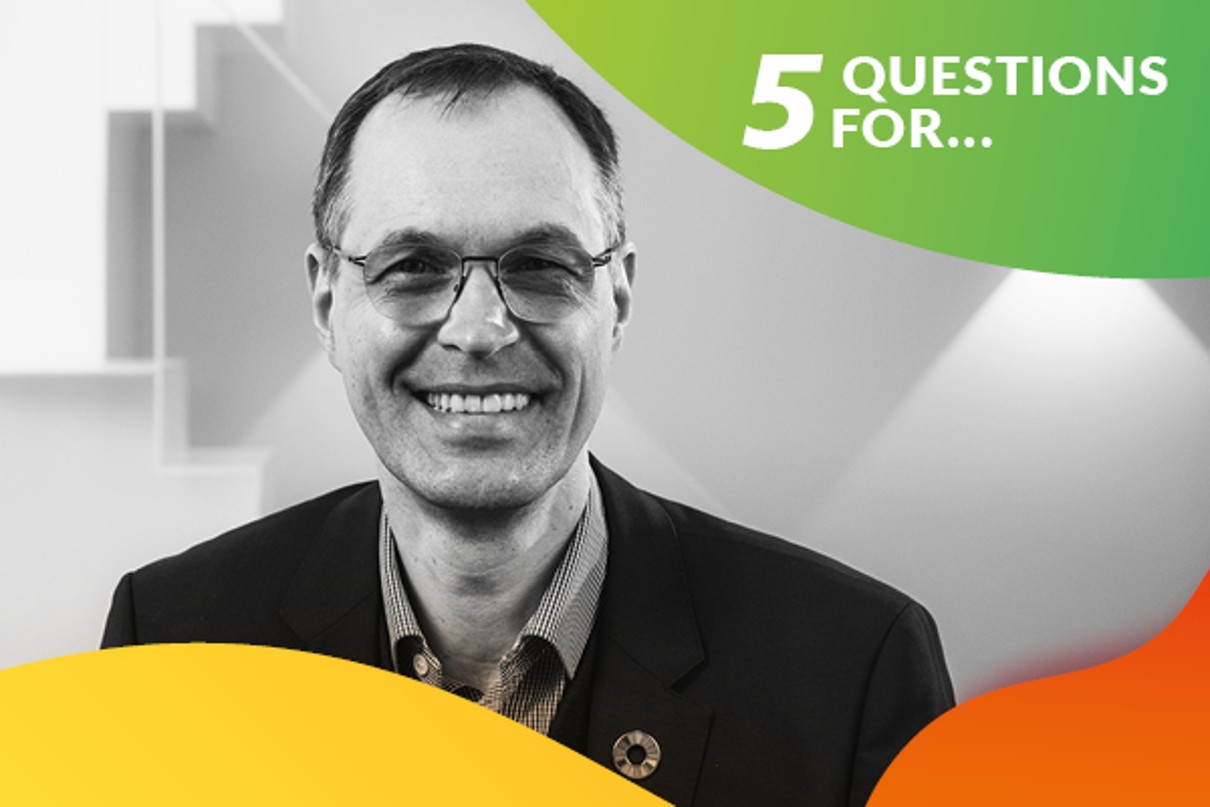 You have been a part of FRUIT LOGISTICA for many years. What sets this trade fair apart from other industry gatherings?
Its international dimension was always an important criterion for us, since the sector spans the entire globe. I can remember the days when the fair ran parallel with the Green Week. I didn't event pay rent on my first stand and simply hung a banner from the ceiling. My ties with the event go back a long way, including with Chris White from Fruitnet and the fair's organisers. In those days I could even leave my backpack in their offices before making my way across the grounds. It made for a sense of family. Some people you meet only once a year, and when you do it is in Berlin. FRUIT LOGISTICA is a leading trade fair for this sector. I see that when I am back at the office and nothing else of note has taken place. Everybody you deal with was at the fair.
Which encounters and memories are you most fond of?
Naturally, our press conference with our members. When it started there were 30 people seated, and 15 minutes later there was standing room only. That was followed by a reception and refreshments on our stand. Seeing everyone gathered there was one of my fondest memories.
What are the challenges currently facing the sector and how can they be dealt with together?
War, inflation, the emergence of trading blocks, climate change, loss of biodiversity and a global sector that depends on being able to react quickly and functioning logistics. That is a challenge. So therefore, it is important to strengthen international cooperation and meet on a platform away from the political issues. Of course, as with the World Cup or the Olympics global politics plays a role there too. Which is a shame, because we need to work together across borders, particularly where sustainability is concerned. In that respect there could be greater input from the fair.
Looking towards the future: how will things develop in the fruit trade?
That is difficult to say. Neither the war nor the pandemic were foreseeable. But if I could sum up my answer in one sentence: fruit and vegetables will become a healthcare market. In future, we will become increasingly aware of our nutritional habits. We will buy fruit and vegetables not just to satisfy our hunger and because they taste good, but to stay healthy as well. I see that as a huge opportunity.
How important will certification become for agribusiness?
Certification will give producers important access to the market. It will continue to be an important instrument for maintaining trust and transparency in the supply chain. However, digitalisation will change the way it works. In these times of travel restrictions I see manual auditing going into decline. On the other hand, data analysis by algorithm will increase. Labels will still receive support through certification as a neutral form of verification. Responsible farming will continue to be important wherever the focus is on guaranteeing quality, through climate protection and social justice for example.