---
Page content
Five questions for Michaela Schneider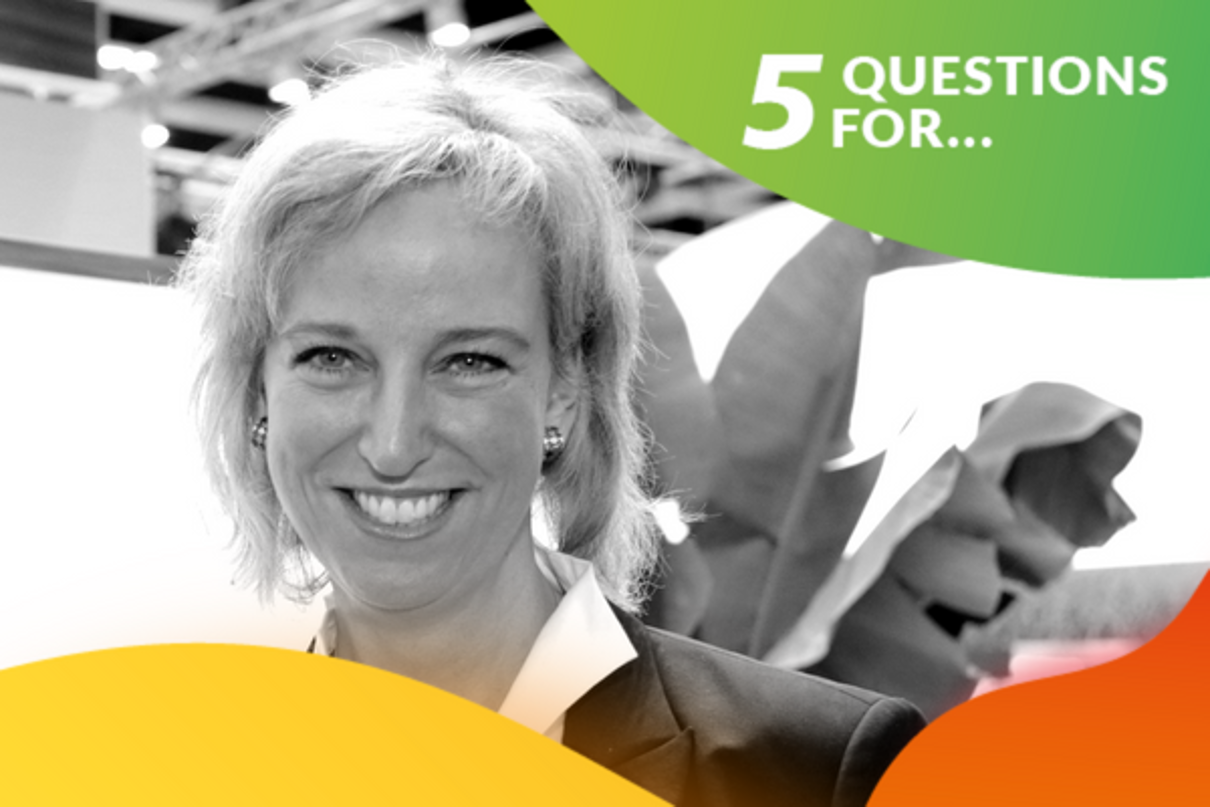 How important is FRUIT LOGISTICA for Fyffes?
FRUIT LOGISTICA has been the meeting place for this sector since it began. Initially for German-speaking countries, it later on became the global event that it is today. It caters not only for the product world, but now also for logistics, machines, packaging and all other services as well. This is where buyers, category management and sales representatives discuss the latest important topics and those concerning strategy. What is special about FRUIT LOGISTICA is being able to engage with so many important retail decision-makers on so many levels. Also present are all the producers and logistics partners, whom we meet over the three days of the event.
Which encounters do you especially recall?
This trade fair has always been a very special gathering for me because of its cordial atmosphere. The fruit trade is a very small world and people know each other. So it is always a great joy to meet people in person at least once a year. I can't single out a particular moment, because it is like a big school reunion. I have been in the business for 25 years, so I can remember the trade fair growing from the few halls it originally occupied to the size it is today. Lots of familiar faces are always there, except in new positions, and it really is fascinating to observe. There are many things you only find out once you are at the fair, which is why it is an ideal place for networking.
Which of the events that take place at the trade fair are important for you?
The organisers' focus is on highly topical subjects and those concerning strategy in this sector, so there are topics that are relevant for all participants. Personally, I would like to be able to attend more of these events. Unfortunately, I rarely manage to do so during the fair. It is a fantastic programme with a large gathering of experts.
What answers can industry gatherings give in response to the challenges of our times?
I think these industry gatherings are particularly important because you often get new inspiration there as well. You meet so many supply chain partners, which allows you to explore issues in-depth and bring many different disciplines together. Issues such as sustainability are key to future cooperation. The tone is set there in many respects, because in these direct talks uninfluenced by corporate policy you try to identify positions and find out what is possible. That is easier in a trade fair setting than formal meetings.
What important trends do you see in the fruit and vegetable trade and how will they manifest themselves?
This is a continuation of the issues that have emerged in recent years. On the one hand there is logistics: how can we obtain access to goods? And taking a step back in the chain, how can we promote social justice and eco-friendliness in our trade and make it fit for the future while offering customers good, healthy, top-quality products? Technology will have a growing influence on these developments. I find that a bit of a shame, because a lot of what makes this sector work is down to the human element. We are all very flexible and totally committed to ensuring that top-quality fresh products make their way from A to B. Regardless of the above-mentioned developments, that is something we cannot afford to lose, because it is what makes this sector so unique.